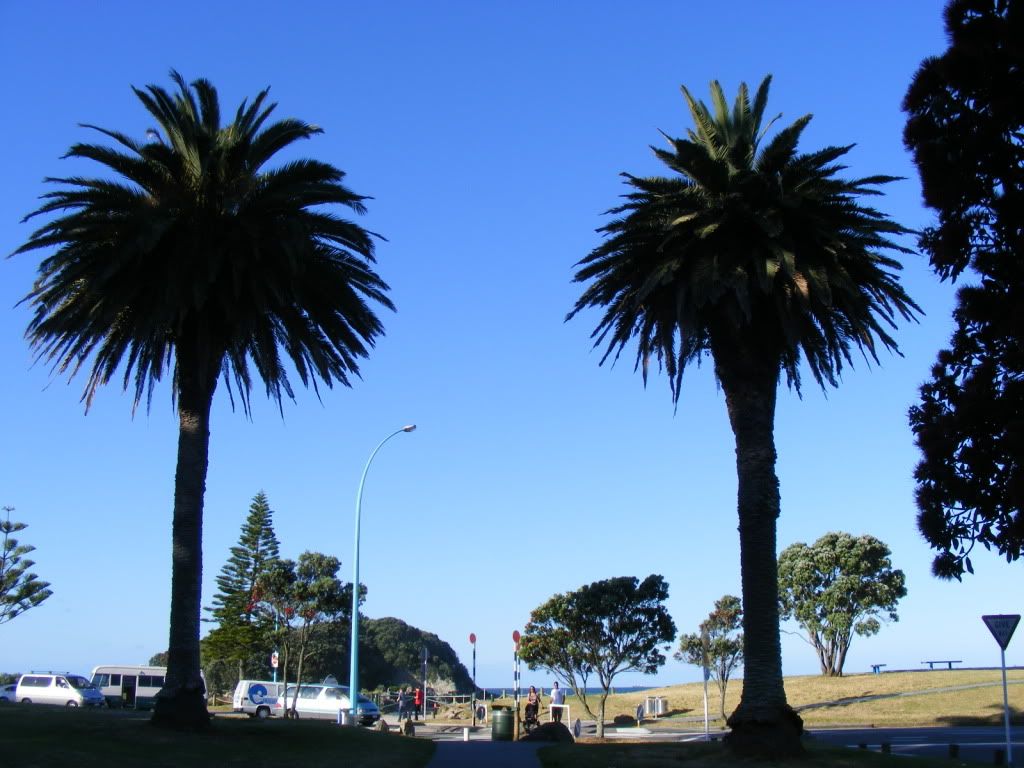 On Saturday we went to the Mount (Mount Maunganui)which is on the Pacific coast.
We had a 'cow' of a week, I had a load of crap in work (nothing much new there), one of our chooks (Marjorie) died and someone shafted us (which I can't go into on here) but it knocked the stuffing out of all of us. So I wanted to get to the beach to recharge the soul. I am really realising just how much that I am attached to the water. I still don't think I'd chose to live by the beach at this moment (I don't think you appreciate something when you live on top of it) maybe later when I have the time to appreciate it.
We decided on the Mount as we haven't been there in a while. The thing is with the mount I love it and dislike it too. The reason I dislike it is that it is very built up and gets 'busy', reminds me of Spain type of place (not quite) and I prefer a typical kiwi style beach that is one without the crowds. But the thing about the place (one of the reason why I love it) is every time I see the white sand and the blue blue ocean it takes my breath away as I think "we live here - a hour and half away. WOW!!!!"
So we went in the water. S and L did body boarding I just did wadding and after the initial cold the warm was quite warm and very refreshing. There were lots of jellyfish (as the water temp is warm) but they weren't the stinging kind.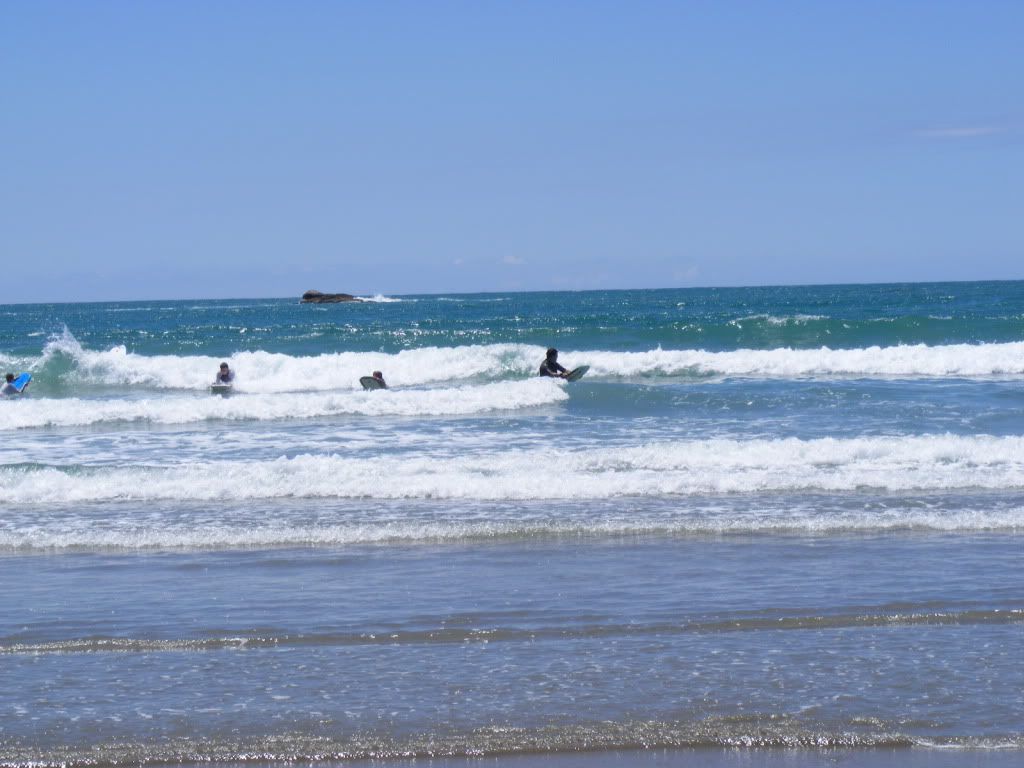 We later went into town to have a look at the shops and get hot chip for dinner and then went for a walk on the island. We wanted to take some piccies (shhhh it's a surprise) and there is a geocache on the island so we did our 100th cache!!
So it did as we wanted, we had a great day and certainly recharge us all.