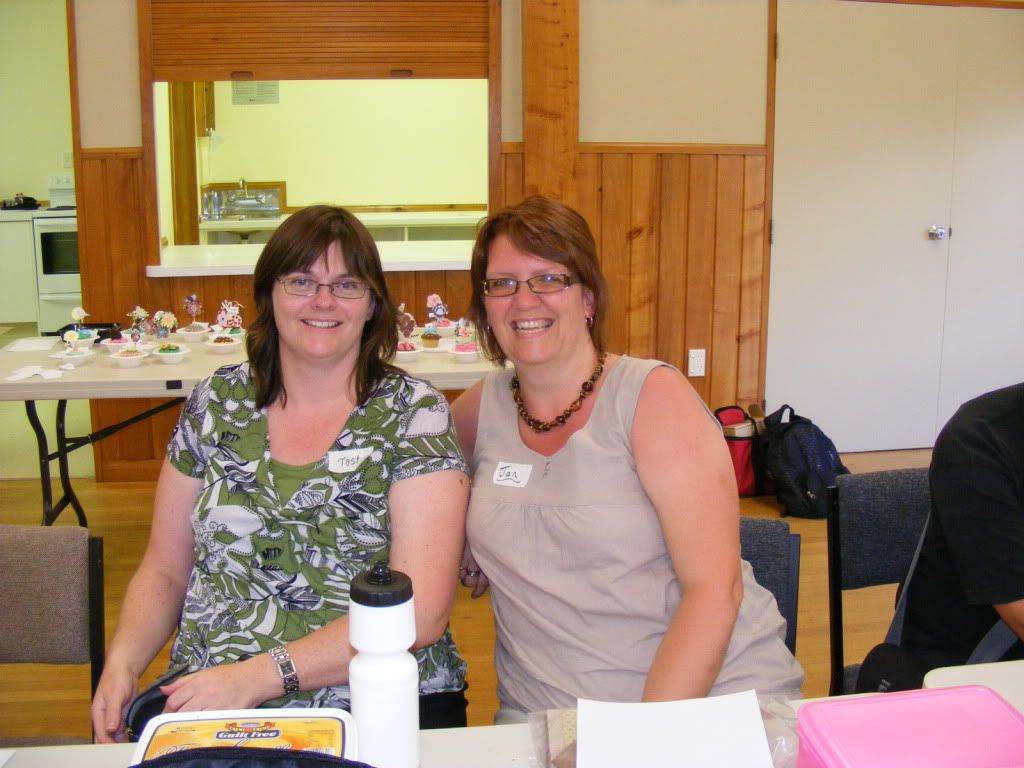 Another good day spent this weekend was our Stampin Up! Christmas get together.
We made three lovely projects and then iced cupcakes and made cake toppers for them. To be truthful I wasn't in the mood when making the topper. Wasn't in the 'thinking things up' creative mood, more like the 'show me what to do and I'll do it' mood. But I had a go,wasn't anywhere near my best.
But was a good day and I got to spend it with my up-line Tash, so that was great to catch up.