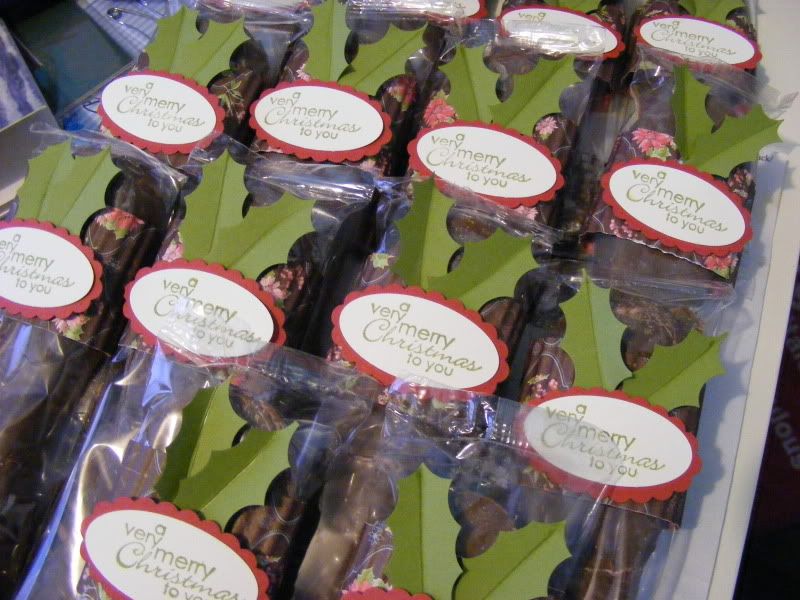 What??? I hear you all saying but on Saturday 26th JUNE (sorry for only posting now! Been busy) we had Mid Winter Christmas. What??? I hear some of you saying. Mid Winter is when some Kiwi/expats do the Christmas thing as it is winter for us in June and "Chestnuts roasting on a open fire......." & "Walking in a winter wonderland" makes more sense at that time of the year compared to walking around in short when we do our Xmas shopping or my fav is when the deccies fall down as the blue tack melts in the heat!!!LOL.
We went (key stayed at a friends birthday sleep over) to my dear friend Ange and as she has just had a new fire fitted it seem appropriate. She is from the UK too and there where Kiwi friends there also.
She even put a tree up and we all got small gifts for each other!!!
We had a big feed (my nut loaf was a disaster!!) and a chocolate Christmas cake complete with silver fern!!
She had asked me to bring over the Royal Family Christmas Special - the cuppa soup with a twist one. But we couldn't find it anywhere and as we were running late, we had to leave it. But later in the evening Ange shouted me into the family room (where the TV was on) and guess what......... it was actually on the TV (Sky UK TV channel) we laughed so much not because of the show but the irony of it all. Our kiwi friends didn't get all the jokes in the show!!
It was totally surreal and I was thinking Christmas can be bad enough once a year never mind doing it twice, but it was good fun and did feel more like Christmas.
A goodnight was had by all and I did say when we were all leaving, that are we doing it again next week as wasn't that New Year????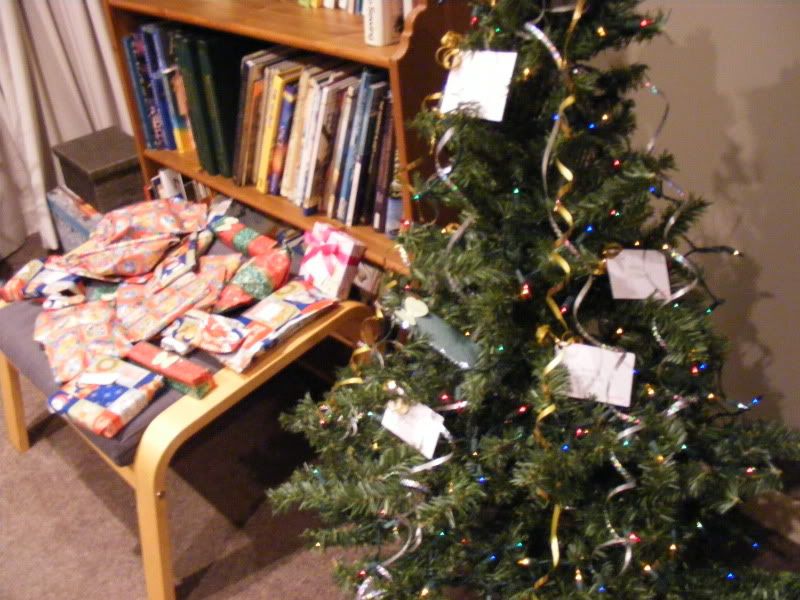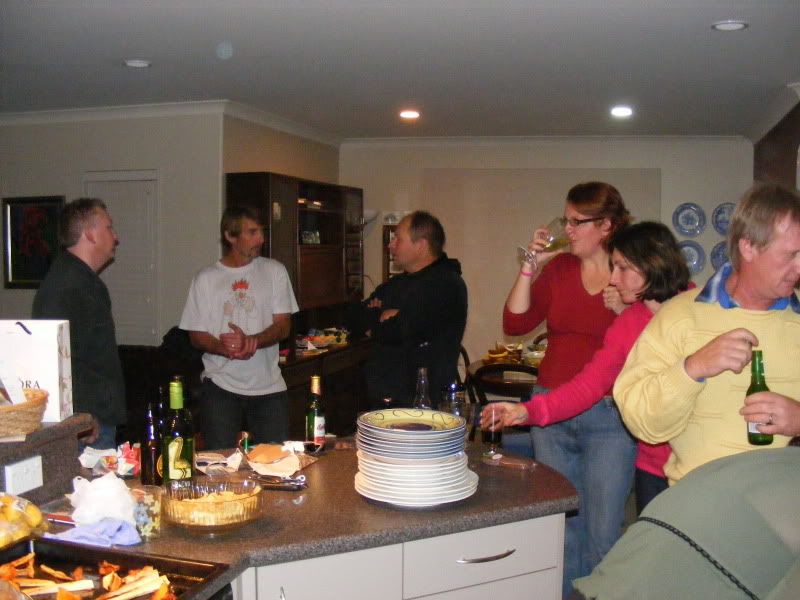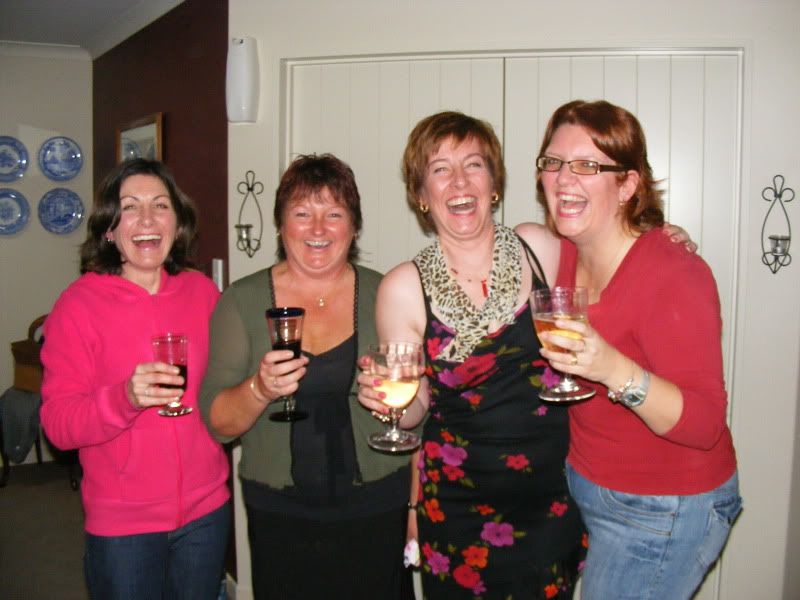 Ange and me - notice the wine glasses which has loving being called the spa pool (yes I did have one or several of them!!)
J eating jelly with holly in it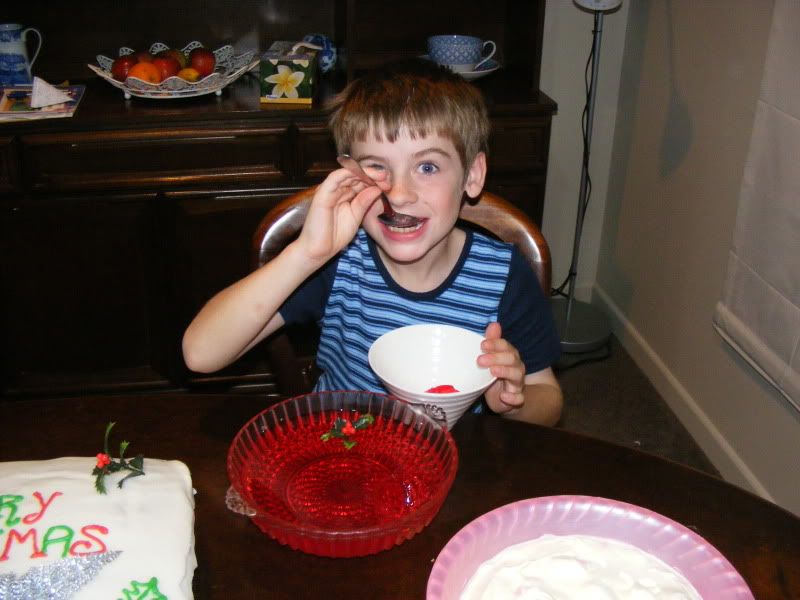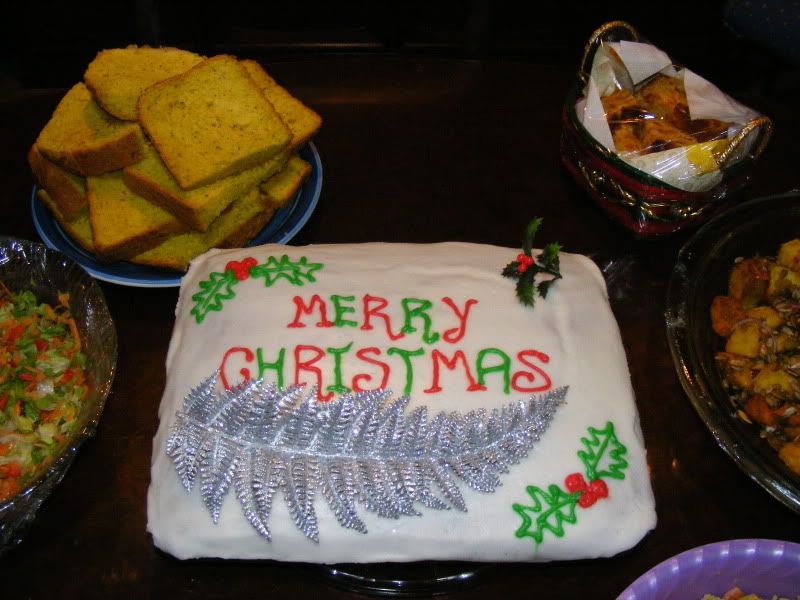 Me and Jim Royal, just like Christmas in UK!!